Providing quality homes in both Queens and Long Island
Serving the rental community for 36 Years
Thousands of happy families
Our history


November 2007
The Pranav Computer Training Center, A State of the Art Computer Center equipped with 32 Dell dual core processor computers, printers,networking equipment, internet access and new building infrastructure is formally declared open at the Cove and John Ashram

October, 2008
The team cuts the ribbon to its second State of the Art Computer Center this time in New York equally impressive, Zara Computer Training Center, at the American Sevashram Sangha, Jamaica, New York; the notion was charity begins at home


June, 2009
Jay Sobhraj awarded corporate responsibility award for philanthropic work and business accomplishments by GABPC - Guyanese american business professional council

October 2010
George Subraj honored by Shri Laksmi Narayan Mandir in Orlando Florida for contributions to extend the Mandir

September 2011
George Subraj honored by the president of the republic of Guyana, Bharat Jagdeo for his contribution toward the live-kidney transplantation projects in Guyana

January 2013
George Subraj recognized by GOPIO (Global Organization of People of Indian Origin) for outstanding community service to the people of USA and Guyana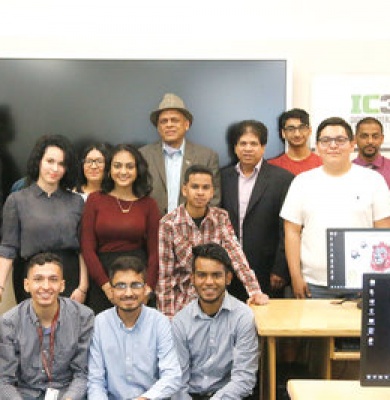 June 2017
ZARA Realty awarded college scholarships to 2 hardworking graduates of Richmond Hill High School.

Our staff has implemented precautionary measures in response to the latest updates on Covid - 19 to prevent further transmission and ensure the well-being of our residents and staff. This includes increased cleaning and sanitizing frequency throughout our buildings. We encourage all of our residents to familiarize themselves with the latest official recommendations from government bodies on how best to safeguard against the virus and prevent the spread thereof.
For information on financial assistance please click here to download info.
Close